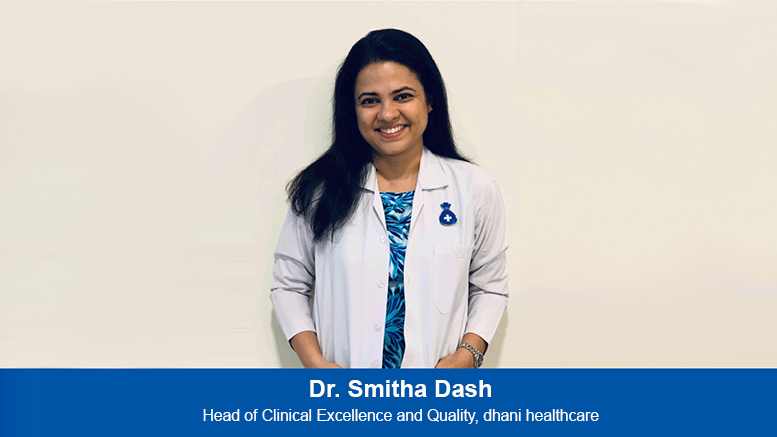 How to survive the second wave of COVID 19
The second wave of the COVID-19 is already here. New preventive measures are being announced across many states as we speak.
But what is this second wave? Typically, infections tend to occur in waves with periods of high and low incidence. With the onset of winter, we can expect a higher incidence of viral infections, including COVID and other seasonal flu infections.
There is no reason for doom and gloom however. We know much more about the virus now, than when it first hit us. Doctors all over the world have a better understanding of how to treat patients and people in general are more aware of the devastating effect the virus can have. All we need to do is implement all that we have learned in these past few months.
What do we do now?
1. Remain vigilant
Now is not the time to be lax or complacent. Rather, we should be even more careful.
2. Social Distancing is still your best friend
Over the last 10 months, many super spreader events across the world led to a rapid spread of the virus1. So it is of utmost importance to avoid large crowds and gatherings. Stand at least 3 feet apart from others when in public places.
3. Use a mask when outside
Statistics show that countries such as South Korea and Japan with an accepted mask wearing culture reported lower incidences of COVID -19 and lower severity in their infected cases2. Any mask will do, as long as it is clean and used correctly, that is, it covers your nose and your mouth.
4. Hand hygiene
Wash, wash and wash your hands! Regular hand washing with normal soap and water reduces the risk of catching respiratory infection by 21 percent3. Wash your hands regularly and do not touch your eyes, nose and mouth without washing your hands. If it is not possible to wash your hands, use an alcohol based hand sanitiser.
5. Keep your immunity strong
Eat a nutritious balanced diet and exercise regularly. Keep your weight in check. Remember, obesity increases the risk of developing more severe outcomes in case someone does get the infection. Protect the vulnerable and at risk populations – elderly people and those with chronic illnesses. Make sure that their health check-ups are up to date.
6. Stay up to date with immunisations
Vaccination is not just for children. Adults, particularly the elderly and people with co-morbidities, should be immunised to avoid other infections such as the flu and pneumonia.
7. Contact healthcare at the earliest and get tested in case of symptoms
This is of prime importance as we have found that people who were diagnosed and received timely treatment were more likely to make a better recovery. As doctors, we are also more hopeful of recovery when we see patients early on in in the illness.
Take care of yourself and your loved ones. Stay healthy, stay safe!
About Author:
Dr. Smita Dash – Head of Clinical Excellence and Quality
Dr. Smita Dash is Head of Clinical Excellence and Quality at Dhani Healthcare. Prior to joining Dhani, Dr. Dash was a practicing Family Physician in Mumbai for the past 5 years. Prior to moving back to India, Dr. Dash spent several years with the National Institute of Health and Social Care Excellence (NICE) at the National Clinical Guideline Centre (NCGC), Royal College of Physicians, UK in defining clinical protocols across a wide range of areas for U.K.'s National Health System. Prior to working with NICE, Dr. Dash was a practicing physician in U.K. with one of NHS Trust's hospital in London. In addition to developing and implementing clinical protocols and other quality protocols at Dhani Healthcare, Dr. Dash also leads the Training & Development for our physicians and Formulary Management. Dr. Dash has done her Post Graduation in Family Medicine from Christian Medical College, Vellore; MSc. in Public Health from University of London; and MBBS from SCB Medical College, Cuttack.
References:
1. Kumar S, Jha S, Rai SK. Significance of super spreader events in COVID-19. Indian J Public Health [serial online] 2020 [cited 2020 Nov 24];64, Suppl S2:139-41. Available from: https://www.ijph.in/text.asp?2020/64/6/139/285614
2. Han et al. Lessons learnt from easing COVID-19 restrictions: an analysis of countries and regions in Asia Pacific and Europe. The Lancet. [cited 2020 Nov], Vol 396. Available from: https://doi.org/10.1016/S0140-6736(20)32007-9
3. Aiello AE, Coulborn RM, Perez V, Larson EL. Effect of hand hygiene on infectious disease risk in the community setting: a meta-analysis. Am J Public Health. 2008 Aug;98(8):1372-81. doi: 10.2105/AJPH.2007.124610. Epub 2008 Jun 12. PMID: 18556606; PMCID: PMC2446461. Available from : https://pubmed.ncbi.nlm.nih.gov/18556606/