Dhani is a one-stop app offering
Dhani is a one-stop destination that provides a variety of services to make life easier, including E-commerce, UPI, Demat & Trading, and Bill Payments.
Dhani E-commerce store provides 5 Lakh+ products across categories including apparel, electronics, household, medicines, Personal Care etc. With a user-friendly interface and a vast selection of products, Dhani aims to provide customers a seamless shopping experience, PAN India delivery and great discounts. Our commitment to delivering excellent customer service and top-notch products has helped us establish a strong presence in the online retail industry.
Dhani UPI (Unified Payments Interface) service allows customers to transfer/receive money through UPI id or QR Code. Dhani also allows customers to link any credit cards with Dhani Wallet and make UPI Scan & Pay transactions using their credit card limit. We provide an unmatched reward program with minimum 5% cashback of all UPI Scan & Pay transactions.

50 Million Customers

Dhani Stocks is a comprehensive trading platform that offers a complete range of trading solutions for intraday, delivery, commodities, and derivatives trading. It's easy-to-use and secure user interface enables customers to execute trades seamlessly and efficiently.
Dhani offers a convenient bill payment service that allows you to pay all your bills in one place. Customers can pay electricity, water, gas, credit card, Loan EMI, Insurance Premiums and more on Dhani App. Dhani Bill Payments provides exciting cashback on all bill payment transactions, helping customers save while also enjoying the convenience.
In conclusion, at Dhani, we strive to make life easier by offering a range of services that are designed to be fast, secure, and easy to use. Whether it is online shopping, making payments, or investing in the stock market, Dhani makes life easy.
One-stop solution for all your daily needs

Our app rating is 4 out of 5
Serving 50 million+ Happy Customers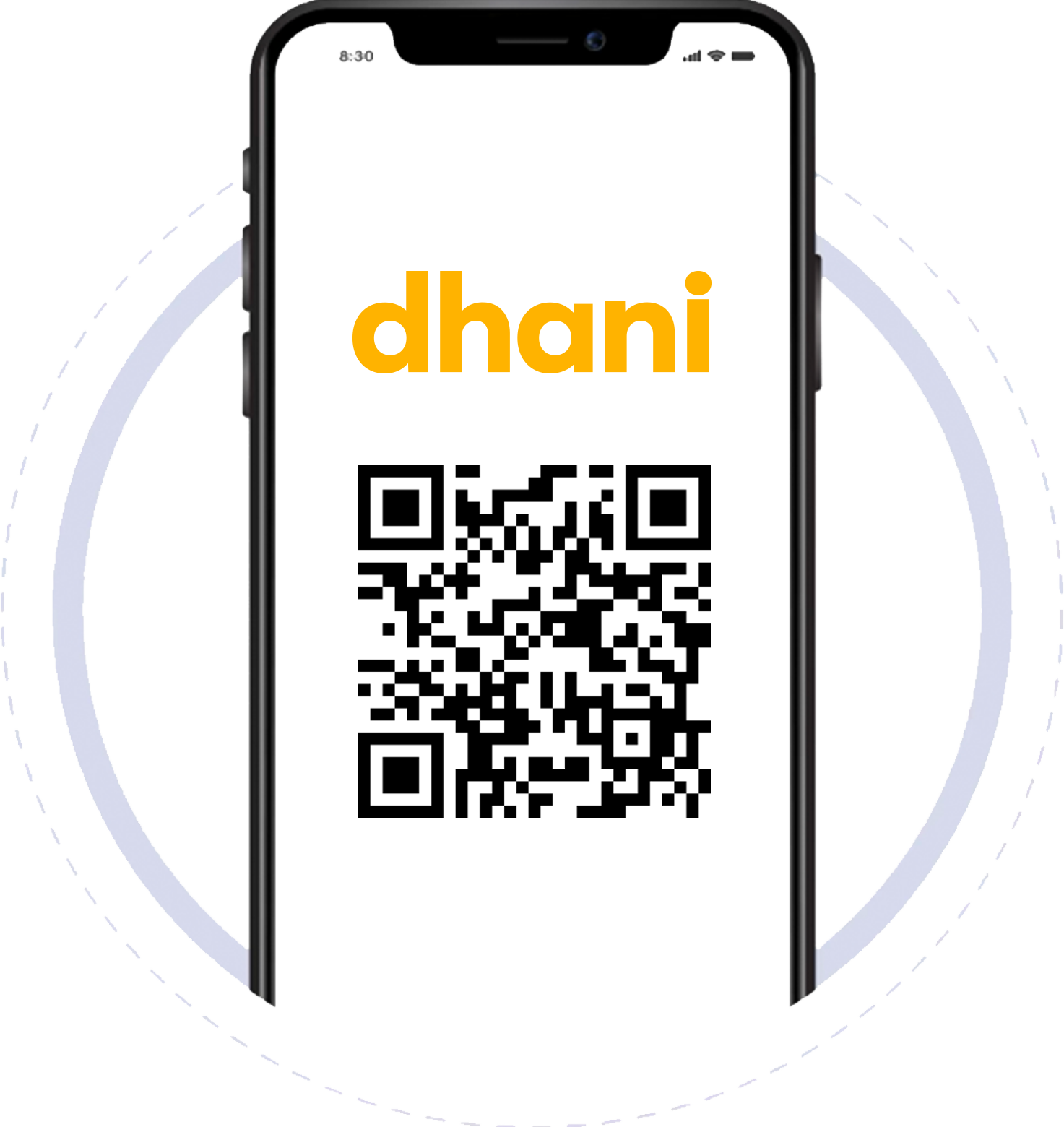 Use your phone camera to scan the QR code to download our mobile app
Visit Dhani Store